News
September 3, 2020
Bioworkshops and QuaCell Biotechnology reach strategic cooperation on the CHO-K1Q host cell platform
Bioworkshops and QuaCell Biotechnology reached strategic cooperation to introduce the CHO-K1Q host cell platform and cooperate in CDMO service projects.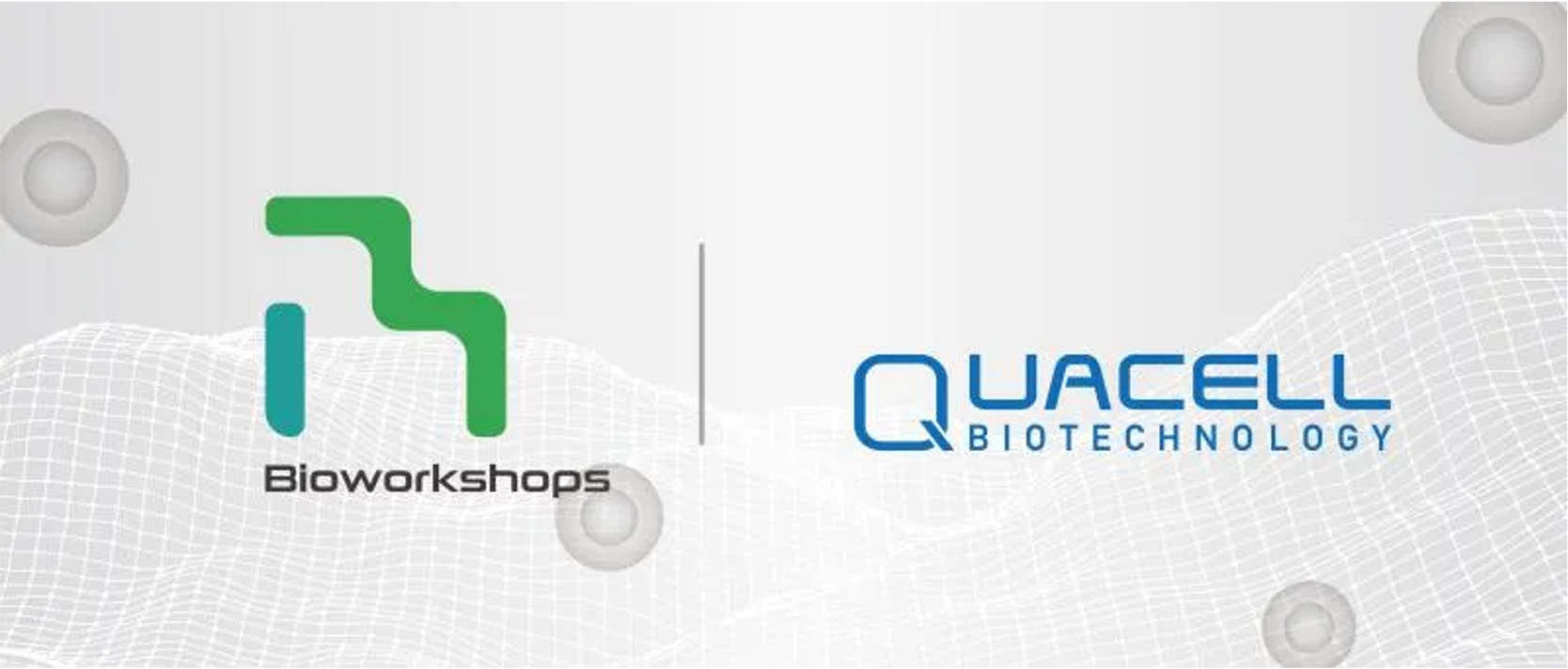 Founded in 2019, Bioworkshops is a professional biologic CDMO provider. The company has 28,000m2 of its plant and land, over 100 employees, and technical service teams with rich biological drug development experience. The company took three months to complete the establishment of a 1700m2 Process Development and Quality Control Analysis laboratory, which can carry out cell line, upstream & downstream processes, formulation prescription, analytical method development, and process characterization research in the clinical research phase and has complete GMP materials, rapid detection and release capabilities for raw liquids and finished products. Meanwhile, it took only four months to build a 4800m2 cGMP raw liquid and preparation production workshop that meets FDA, EMA, and NMPA. Two 200-500L series disposable bioreactor production lines have been put into operation. The 2×2,000L production line will be completed in Q3 2020, and the construction of another four 2,000L production lines reserved will be completed in 2021.

At present, Bioworkshops has six antibody projects undergoing preclinical CMC development. In December 2020, Bioworkshops will submit 2-3 projects for the IND application.

Bioworkshops will work with QuaCell Biotechnology to solve cell line traceability records and global business licensing issues for clients.
In the cell line construction and CMC process optimization stage, Bioworkshops will incorporate the QuaCell Biotechnology medium into the screening platform, providing clients with faster, economical, and comprehensive solutions.

QuaCell Biotechnology will provide Bioworkshops with its CHO-K1Q host cell platform with clear traceability records and global commercial authorization and transfer a full CLD platform technology set.
Relying on the strength of existing products and formulation customization, QuaCell Biotechnology gives priority to the supply of platform-based culture medium for Bioworkshops and assists in medium development and bio-process optimization in the process of CDMO service for Bioworkshops.

Both parties will integrate their strength and resources in biopharmaceutical development, driving stable production processes with powerful process development capabilities. By carrying out more in-depth cooperation, both parties can efficiently bring biological drugs to the market and become clients' trusted partners.
Latest Articles