News
August 16, 2021
News | QuaCell Biotechnology announced that it had completed nearly 200 million yuan of round B financing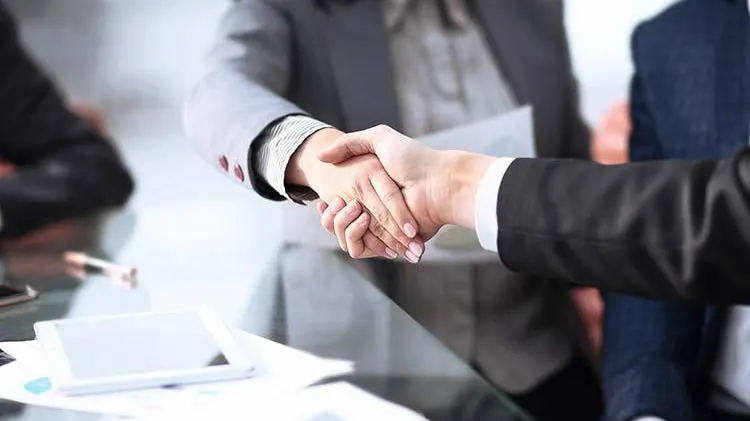 Recently, Quacell Biotechnology Co., Ltd. announced the completion of nearly 200 million yuan of round B financing. This investment round is led by China Science and technology innovation, Huangpu pharmaceutical fund,Chuanliu investment, and followed by Queshan investment, Deqian investment, Xiangshang investment, Zhongshan health industry fund, Huaying investment, Taikang investment and other institutions and other shareholders. This round of financing will be used to strengthen product R & D, improve technological innovation, improve production capacity and high standard industrial order delivery capacity.
Xie Yong, CEO of Zhongke Kechuang, a representative of this round of investment institutions, said: when the tide of domestic substitution of core raw materials comes, we are full of confidence to grow together with the excellent entrepreneurial team of QuaCell biology. We also hope to promote the independent control of the biopharmaceutical industry chain by investing in key industrial chain projects such as Quacell. Supplement the shortboard of the industrial chain supply chain, and build a complete biopharmaceutical industry supply chain system in Dawan District, Guangdong Bay.
Liu Fei King, the representative of the current round of investment institutions, Huangpu pharmaceutical fund, said: QuaCell team has only started the business for more than three years, has begun to take shape and has won a good reputation in the industry. We are glad to cooperate with such a team and believe that with the increase of capital, the expansion of production capacity and the supplement of talents in the future, QuaCell will become the most important core supplier in China and even the global biomedical industry chain.
Lv Gang, the representative of the current round of investment institutions and the managing partner of Chuanliu investment, said: we are pleased to see that QuaCell biology, under the leadership of three experienced founders, has successfully developed several commercial host cell line platforms and stable and high-yield platform culture media, serving a large number of biopharmaceutical and biopharmaceutical CDMO enterprises at home and abroad. Investing in QuaCell is of far-reaching significance to the investment layout of Chuan Liu. We look forward to working with their team and other shareholders to jointly help the company's rapid development, empower pharmaceutical innovation, and accelerate the industry.
Pan Honghui and Wu fan, CO founders of QuaCell biotechnology, Co.Ltd said: we are very grateful to investors for their recognition of Quacell's past achievements and future strategic development. In the future, we will further focus on the R & D of core raw materials products, technical service development and future capacity improvement in the fields of protein antibody drugs, gene and cell therapy and vaccine application. Our team will continue to provide customers with high-quality products and services and go all out to help the development of China's biopharmaceutical industry.
About CSCT Innovation:
Guangdong China Science & Merchants Capital Management Co., Ltd. (hereinafter referred to as "CSCT") was established in July 2009. It is one of the first asset management institutions engaged in private fund investment management business such as equity investment and venture capital in China. Adhering to the corporate mission of "helping scientific innovation to be more efficient and making investment more accurate", China scientific innovation is committed to developing into a "fruit farmer type" boutique venture capital institution rooted in the Great Bay area of Guangdong, Hong Kong and Macao. At present, it manages 49 private equity funds, with a scale of more than 15 billion. Focus on investing in four key industries: medicine and health, advanced manufacturing, intelligent technology and semiconductor. It has invested in more than 100 growth science and innovation enterprises, of which 32 have successfully realized IPO.

Guangzhou Huangpu Biomedical Industry :
Guangzhou Huangpu Biomedical Industry Investment Fund Management Co., Ltd. (hereinafter referred to as "Huangpu pharmaceutical fund") is a fund management company jointly established by Guangzhou Development Zone holding group, Baiji Shenzhou, Liding capital and Guoju venture capital. Huangpu pharmaceutical fund is currently managing a fund. Relying on the advantageous resources of shareholders, such as the biomedical industry resources of Baiji Shenzhou, the government resources of the Development Zone holding group and the investment experience of Liding capital, the fund focuses on projects in the middle and early stages, focusing on projects in the fields of innovative drugs, medical devices and medical informatization.
About Chuan Liu Investment:
Chuan Liu investment is a professional investment institution focusing on the field of new materials. Its fund investors include international and domestic leading material enterprises and well-known professional institutional investors. Chuan Liu investment focuses on the key materials and technologies that can drive industrial development. The products and technologies of the invested enterprises are widely used in new energy, electronics, semiconductors, sustainable development, life sciences and other industrial and consumption upgrading fields. Relying on the combination of professional investment ability and industrial resources, Chuanliu investment focuses on excavating and supporting science and technology enterprises with high growth potential, drives fundamental growth through technological innovation, industrial upgrading and improving social value, and is committed to creating long-term value for investors, invested enterprises and society.
About Zhongshan health industry fund:
Zhongshan health technology industry base Investment Management Co., Ltd., a wholly-owned subsidiary of Zhongshan health base group Co., Ltd., focuses on investment in the health industry. The core team of the company has been deeply engaged in the field of the health industry for more than 15 years and has rich experience in investment attraction, asset management and equity investment in the health industry, Professional judgment on health industry projects. At present, the health base investment company has participated in the establishment of several large health industry sub-funds, and directly invested in several high-quality projects, committed to the ecological development of the Zhongshan health industry.

About Huaying Investment:
Zhongshan Torch Huaying Investment Co., Ltd. is a state-owned comprehensive financial investment company approved by the Management Committee of Zhongshan Torch Development Zone. It is mainly engaged in industrial guidance fund management, equity investment, financial leasing, financial guarantee, science and technology finance and other related businesses in Torch Development Zone. Relying on the background of state-owned shareholders of Zhongshan Torch Development Zone, Huaying investment company focuses on integrating local government resources and advantageous entrepreneurial projects in the zone, focusing on the fields of medicine and health, optoelectronics industry, semiconductor, new energy, electronic information and high-end equipment manufacturing, guiding capital investment in key fields of the Torch Development zone and building a comprehensive financial platform, Committed to promoting regional economic development and industrial upgrading.
About QuaCell:
QuaCell Biotechnology, Co., Ltd.)is a rapidly developing global biotechnology company headquartered in Zhongshan City, Dawan District, Guangdong, Hong Kong and Macao. At present, the company has a modern biomedical innovation service platform integrating the development and production of culture medium and the development of cell lines to GMP pilot production. Adhering to the requirements of ISO and GMP regulations, QuaCell biology focuses on the research and manufacturing of cell culture medium and provides key raw materials for global biopharmaceutical and gene therapy enterprises; Focus on customer requirements, provide integrated services from DNA to GMP production in line with FDA / NMPA requirements, and win the recognition and trust of nearly 100 biopharmaceutical and biotechnology enterprise customers at home and abroad.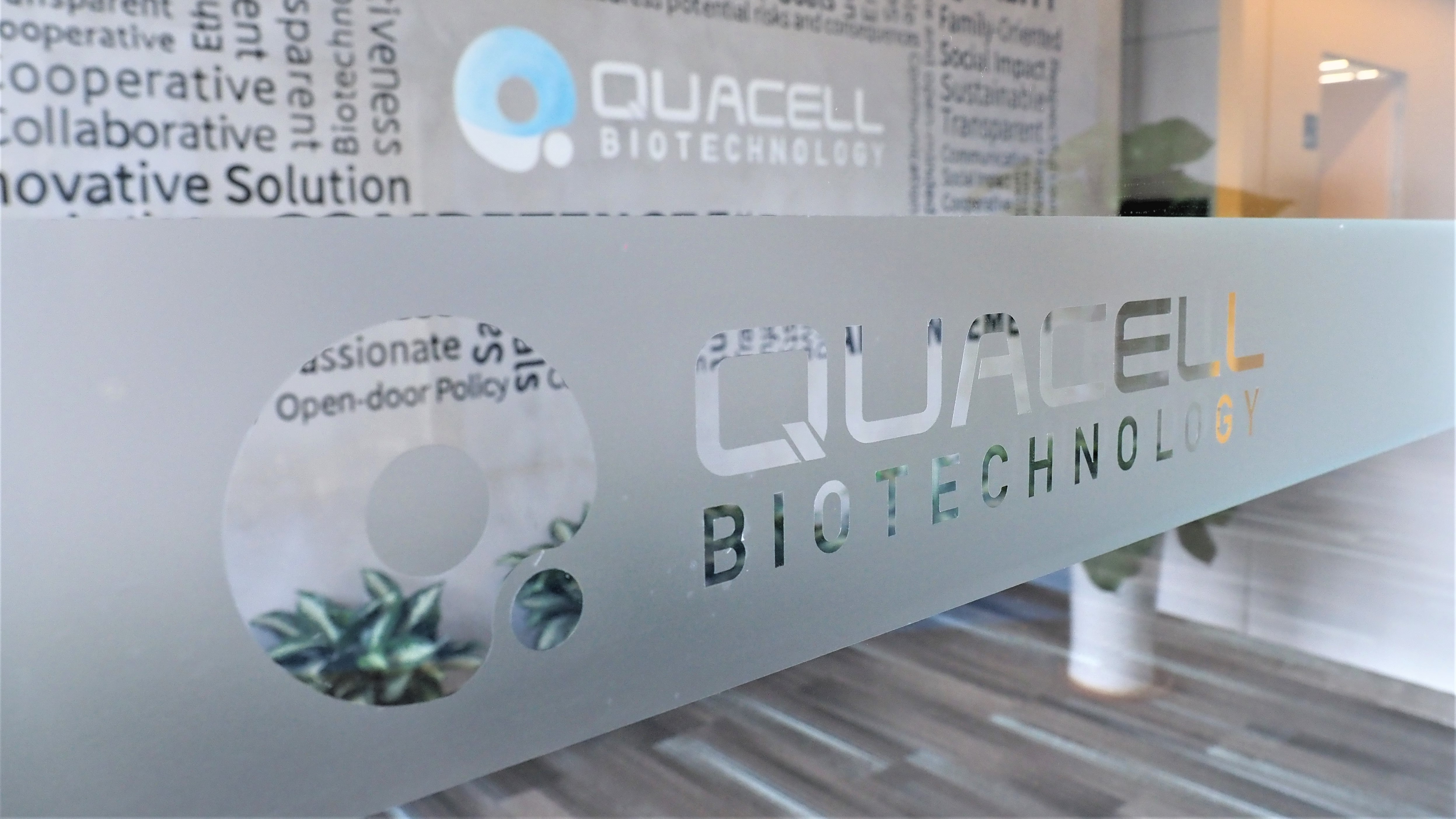 Latest Articles