News
May 22, 2021
Conclusion | Biofuture2021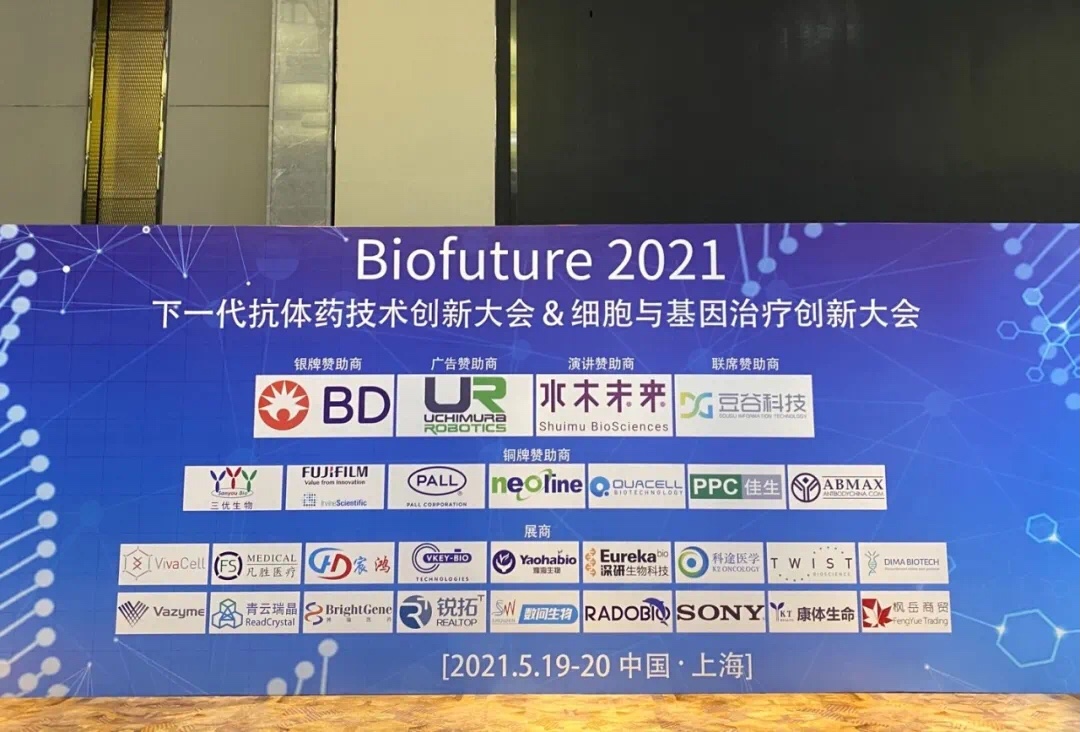 The two-day Biofuture 2021 Next-Generation Antibody Drug Technology Innovation Conference & Cell and Gene Therapy Innovation Conference came to a successful conclusion. With the theme of "Future Technology Innovation of Biopharmaceuticals", the exhibition invited experts, scholars, entrepreneurs, innovators and entrepreneurs in the field of biopharmaceutical academia and industry to gather together. The conference covers the opportunities and challenges of antibody drugs, innovation and development of antibody drugs and production process optimization, new breakthroughs in cell gene therapy, innovation and commercialization of cell and gene therapy industry, and so on. This is the golden opportunity for the visitors to interact, learn, exchange and express together.
WONDERFUL REVIEW | 01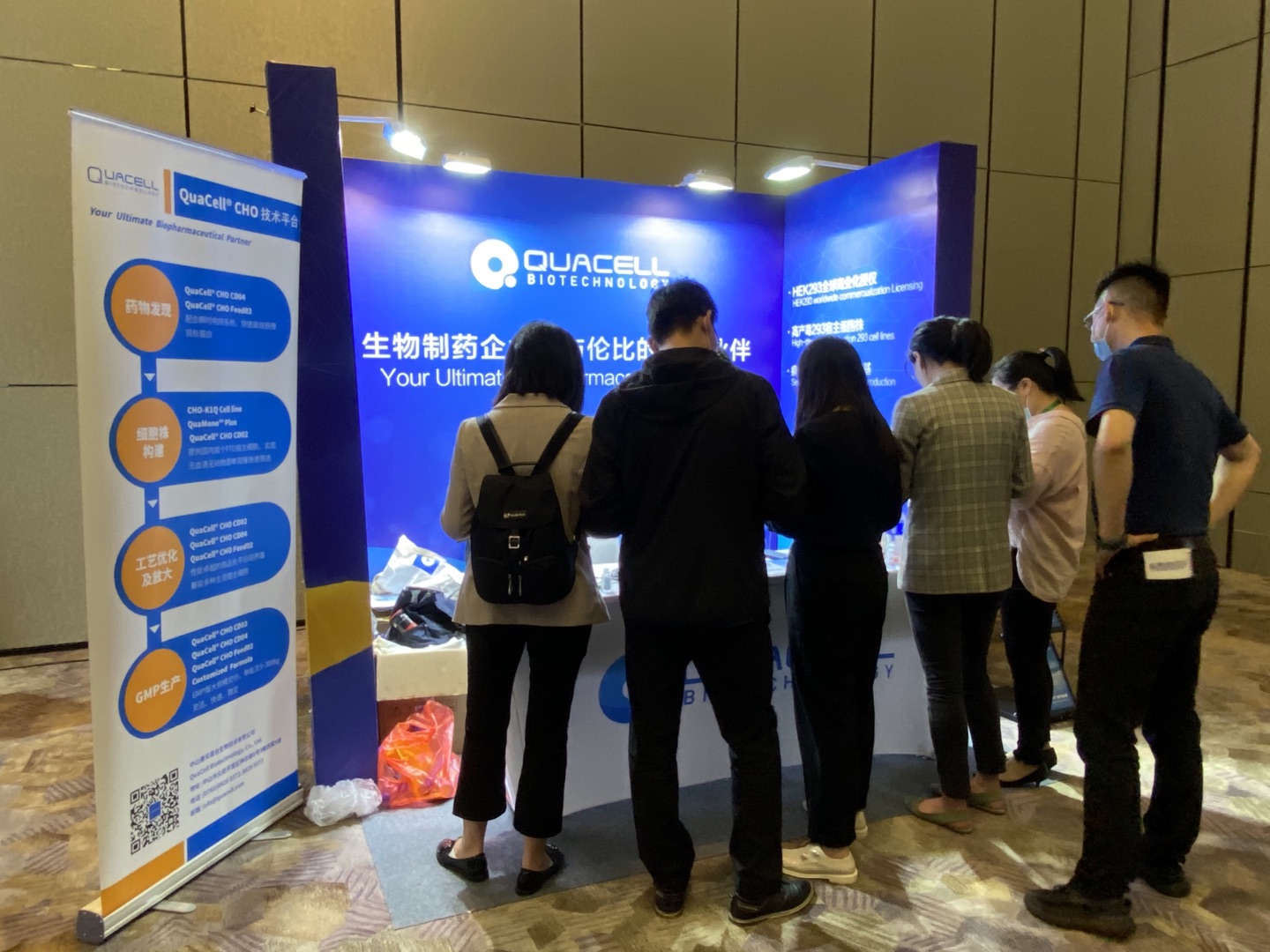 Quacell's booth located at # B21. In addition, to show the popular products of Quacell technical services technical advice, we also had close communication with colleagues on the theme of industry innovation and commercialization in the field of antibody drugs and gene therapy and so on. The close communication not only awareness of industry the latest news, but also learned the relevant requirements of the clients through extensive communication and discussion. What is more, it is good for the colleagues to have a more intuitive understanding of Quacell's product authorization service concept and other contents. By 16:00 on 20th, more than 100 people have received consultation, more than 100 questionnaires have been collected, and more than 200 product manuals have been distributed. The star product- Quamono PlusMonoclonal culture medium was very popular. 20 limited experience quota were quickly snatched empty; The HEK293 host cell line platform and commercialization authorization, which solve the pain points of cell and gene therapy customers, also attracted great attention. We received consultation from various enterprises on the spot and reached 2 authorization intentions. Dozens of trial copies of Wayne293 transient media and other media were also distributed quickly.
WONDERFUL REVIEW | 02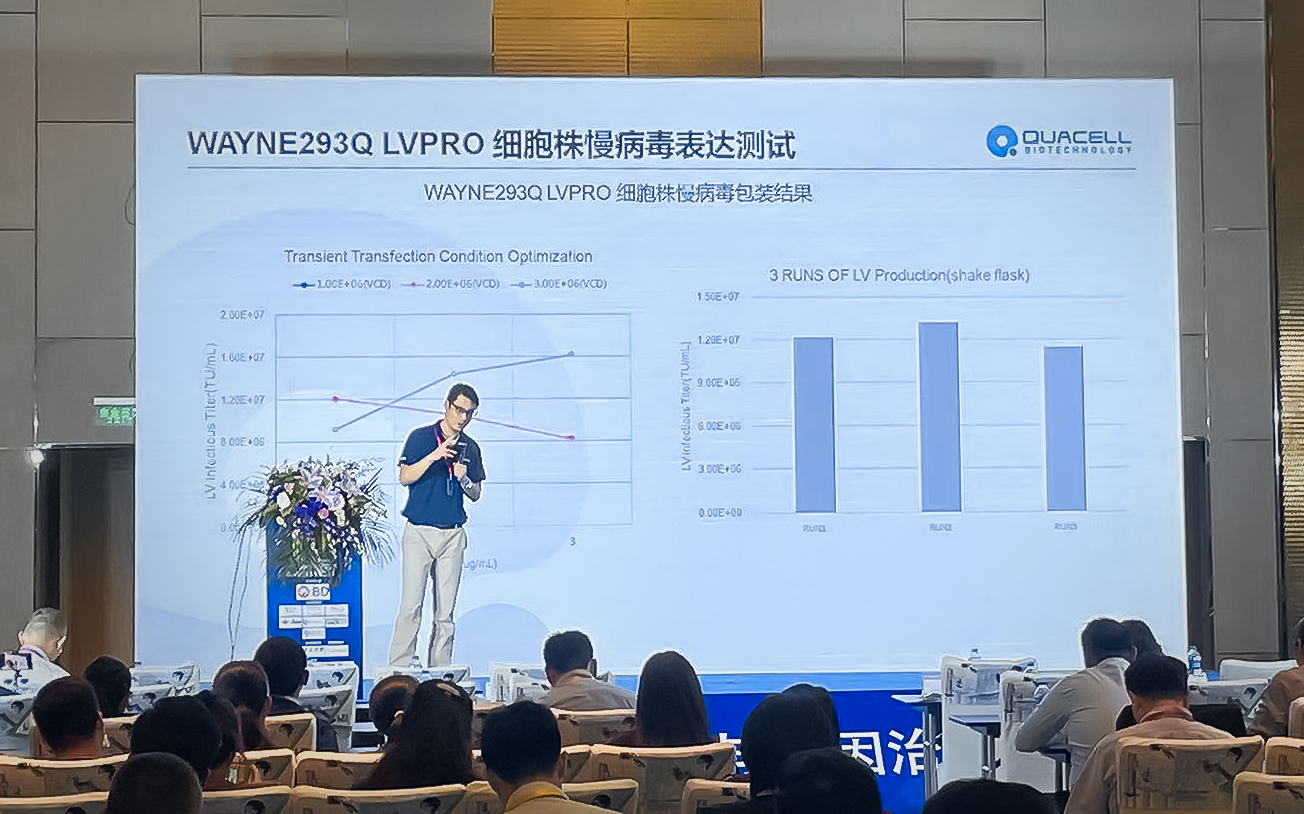 With the development of viral vector vaccine and gene/cell therapy worldwide, HEK293 and its derived cell lines are now widely used in academic research as well as in the global pharmaceutical and biotechnology industries. As the exclusive licensee of the HEK293 cell line in China, Quacell Biotechnology is committed to providing one-stop solutions to 293 cell import, traceability, authorization and industrialization of virus packaging for cell and gene therapy partners. what is more, we develop more gene therapy and cell therapy development tools to facilitate the industrialization of biopharmaceutical. Looking at the development trend of biological medicine technology and the continuous emergence of innovative drugs, the "future technological innovation of biological medicine" is full of opportunities and challenges. Quacell Biotechnology, moreover, will also adhere to more professional research, efficient service and better quality products, based on the existing advantages, planning development, and jointly march toward the future of biological medicine.

Latest Articles