News
January 5, 2018
Quacell Biotechnology and India Samas reached a CRO service cooperation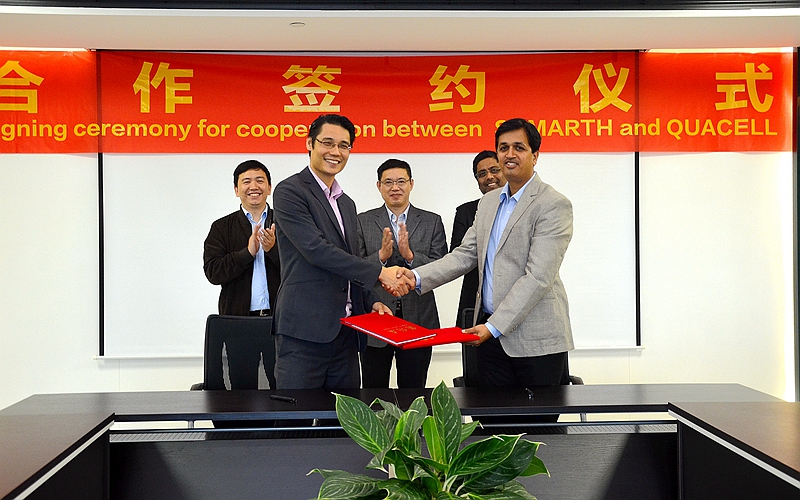 On January 5, health base in Zhongshan park enterprises Quacell biological technology co., LTD. (here referred to as the "Quacell Biotechnology") with the Indian Samarth life science co., LTD. (here referred to as "Indian Samarth") formally signed in the place of national health base, the two sides will have a CRO cooperation in form of the six of the single drug-resistant cell lines, culture medium, technology and amplification etc.
Established in 2017 in the core park of the Zhongde (Zhongshan) Biomedical Industrial Park, QuaCell Biotechnology Co., Ltd ( Quacell Biotechnology ) is an international contract research organization (CRO), founded by a team of returnees led by expert Dr Poon Hung Fai. Quacell Biotechnology focuses on the development and manufacturing of animal cell culture media required by biopharmaceutical and biological products enterprises. Meanwhile, it provides customers with cell line construction, cell culture medium optimization and process development, as well as industrial scale-up and other services. It can also provide a "one-stop solution from DNA to IND" for biopharmaceutical enterprises. At present, Quacell Biotech is building a research and development laboratory of 1600㎡ and a pilot platform, with a total investment of over 25 million yuan in Zhongshan, which is expected to be officially put into use in September 2018.
Samarth is a Mumbai-based pharmaceutical company specializing in cardiology, anti-cancer, anti-infectious and fertility treatments. Its manufacturing facilities comply with Indian and WHO GMP standards.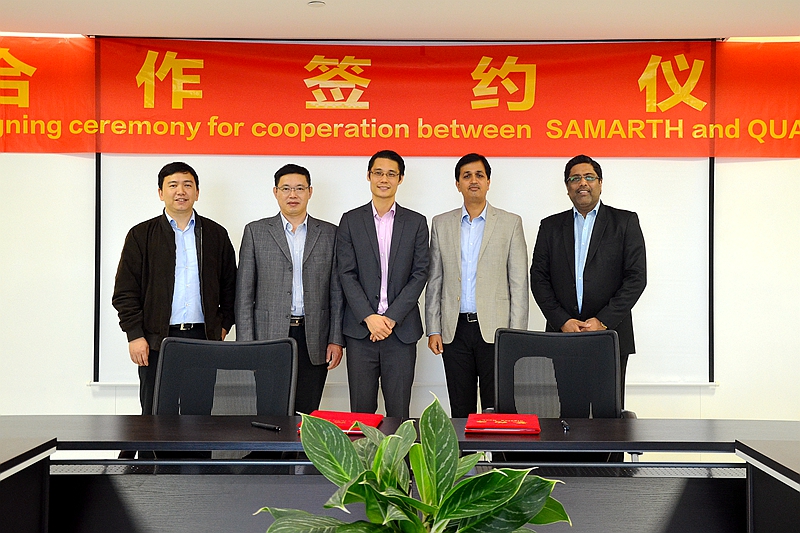 In this collaboration, Samas India will optimize the cell lines, culture medium, process and scale-up of six mAb drugs through Quacell Biotech for clinical application in India. After submission of the application, Quacell Biotech will also provide services for process characterization and process validation of the drug products. The total value of the contract for products and services is in the millions of dollars.
At present, the base has CMO platforms in line with international standards, such as Xinghao Pharmaceutical Co., Ltd and Ace Pharmaceutical Co., Ltd. At the same time, it is planning to build a CMO platform and industrialization base for protein antibody drugs based on the existing protein antibody innovation platform and project basis. Based on the above CMO platform, the Health Base is striving to build an industrial service system based on the construction of research service organization (CRO), production service organization (CMO), production design service organization (CDMO) and sales service organization (CSO), helping Zhongshan health medicine industry to develop to a higher level and quality.
Published time:2018-01-08
Source:http://www.nhtp.org/news/276.html
Latest Articles