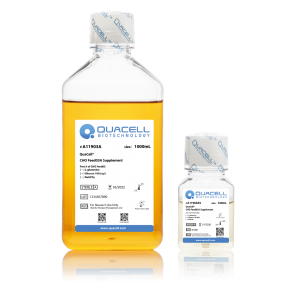 QuaCell® CHO Feed03 Supplement, Liquid
SKU#: A11903
Size: 1000mL
Learn More
Product Description
QuaCell® CHO Feed 02 Supplement is a serum-free, animal component-free, chemically defined feed medium. This product provides essential nutrients in the later period of CHO cell suspension culture to maintain the activity, increase the density and improve the protein expression of CHO cells.
Product Components
| | |
| --- | --- |
| L-glutamine | No |
| Glucose | 50.0 g/L |
| Hypoxanthine & Thymidine | No |
| Phenol red | No |
| Sodium bicarbonate | No |
| Hydrolysate | No |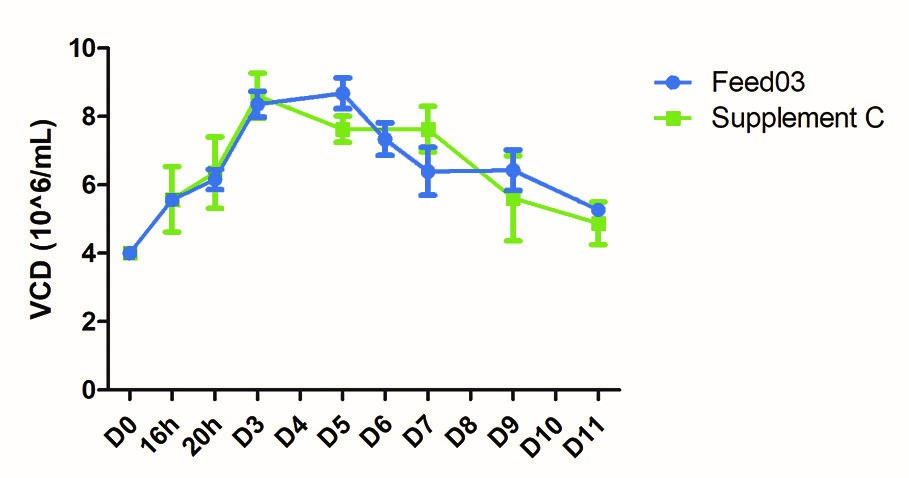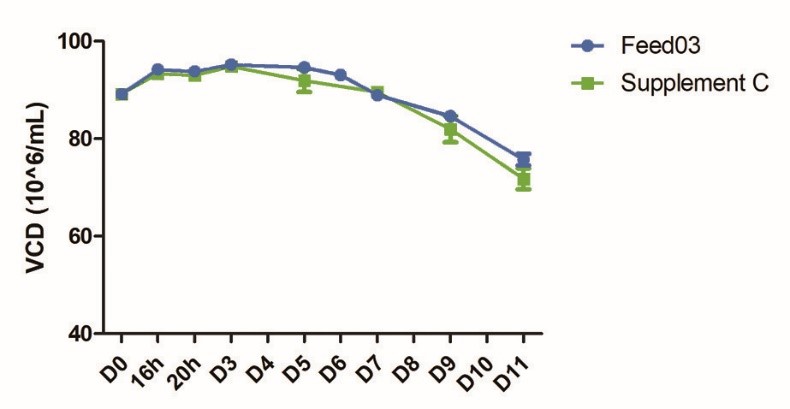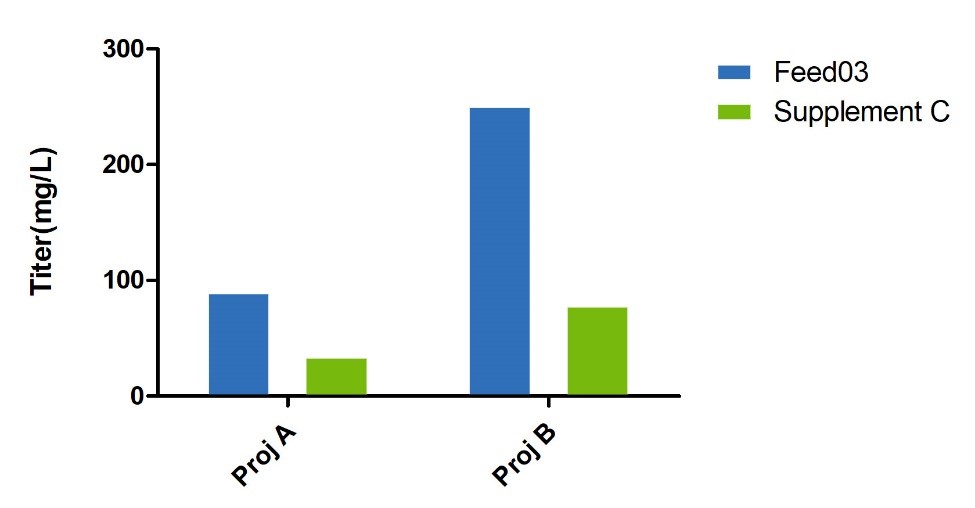 The growth recovery and transient expression comparison of ExpiCHOS cells after electrotransfection with Feed03 and other commercial feeds. Basic medium: QuaCell®CD04(Cat.#A11004); Control: Supplier C's electro-transfer special feed;125mL shake flask, working volume 30mL, ф25mm, 125rpm, humidity 75%, 5% CO2, 37°C for 11 days . Refer to their respective manuals for replenishment strategies and use with flow equipment.
Certificate of Analysis (COA)
Certificates of Analysis (COA's) describe quality control data for specific products.
Please enter Lot No.& Cat No. (e.g.Axxxxx) and click Query.
If your search does not return any results, pleasecontact us for assistance.
Protocol & Documents